Tokyo is a modern metropolis that is known for being an eclectic mix of traditional, modern, local and foreign influences – you'll be able to find most things you need here. We know it can still be a bit tough figuring out the basics when you first move to a new place though, so we've put together some information to help you get a feel of what it'll be like to live in Tokyo as a student.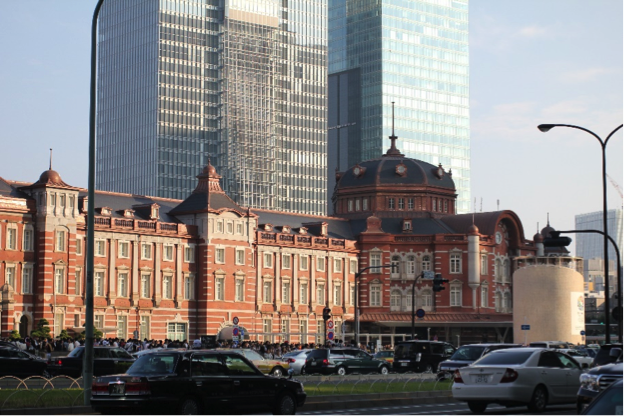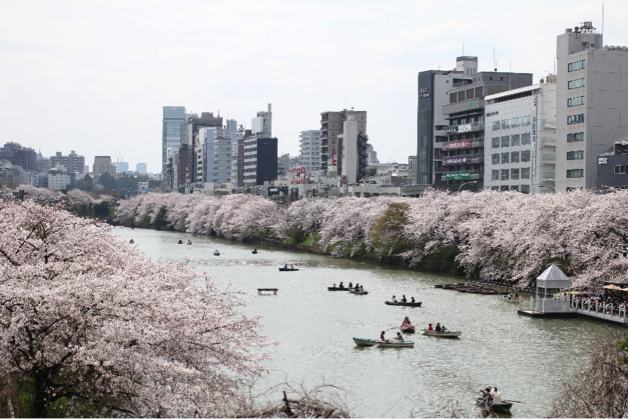 Prices
Even though the fancy side of Tokyo receives more international attention, prices actually range the entire spectrum so there are plenty of affordable options for students:
Dining: Typical Japanese meals such as soba, udon, and katsu-don can be below JPY1,000, especially in downtown Tokyo, where University of Tokyo's ("UTokyo") main campus is located. If you're looking to save some money while enjoying maximum convenience, the university canteen offers meals are as cheap as JPY500 or less.
Groceries and bento boxes: In-season local produce are relatively affordable but fruits and beef tend to be on the expensive side. If you're feeling a bit lazy, Japanese convenience stores offer a wide range of good quality bento boxes that are usually below JPY500 and grocery stores often discount their packaged meals after 7 or 8pm.
100 Yen shops: Japan's 100 Yen shops sell a wide range of products you'll need for your home; including kitchen, toilet and other supplies – all for 100 Yen too!
Rent: There are a number of UTokyo dormitories that you can apply to once you have been enrolled (http://www.u-tokyo.ac.jp/en/administration/housing-office/). Room rent for these dormitories range from JPY11,000 – JPY40,000 per month for a room, depending on location and accommodation needs. If you don't get offered a room at these dormitories, there are also private dormitories that you can apply to – prices usually start from JPY30,000. Private apartments close to the university start from JPY60,000 plus deposit.
Getting around
Transportation in Tokyo is efficient and convenient, the multiple overlapping train and metro systems means that you'll be able to get to most places conveniently. It might take a bit of time getting used to initially but since punctuality is so important in Japan, there are many smartphone applications that provide details of alternative routes to get from A to B – including information on how much tickets costs, approximate walking time and walking diatance.
Even though you may need to change stations often, the PASMO or Suica card (a rechargeable card much like the Oyster or Octopus card) eliminates the need to buy multiple tickets – you can even use it to pay for small purchases in convenience stores and coffee shops.
Transport in Tokyo isn't cheap – a 5 stop or 20 minute ride on JR is around JPY200 one way. As a student, you'll be eligible for a discount (10%?) for the fixed route from the station closest from your home to the university. If you live close enough, cycling is another option you could consider – you'll be able to buy basic second hand bikes for less than JPY10,000.
Safety
Tokyo is generally safe with low crime rates. There are also many neighbourhood police boxes (mini police stations) near busy roads or stations with police officers on standby 24 hours in case you need to report a crime, accident or other emergency.
Since the 311 Tohoku earthquake, Japan has been vigilant regarding all matters related to earthquakes and tsunamis. The Japan Meteorological Agency releases information on any possible events, small or large, on a daily basis.
Food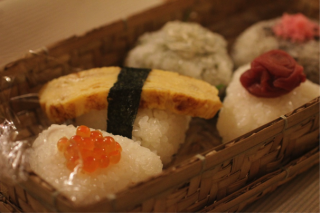 There's a lot of variety in Japanese cuisine; ranging from sushi, noodles, curries, grilled meats and other main dishes that are eaten with rice. The typical Japanese diet is very healthy and relatively low in saturated fats – it mainly comprises of grains or noodles, fish and vegetables.
If you have a craving for food from your home country, there's a big chance there will be a restaurant that serves the food you are looking for or a super supermarket that sells the ingredients – though it might more expensive than local produce and ingredients. There are also supermarkets and restaurants that serve or sell halal and vegan produce and products.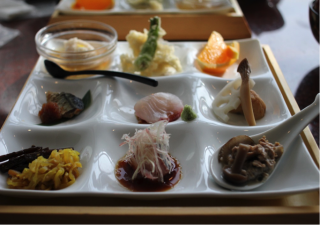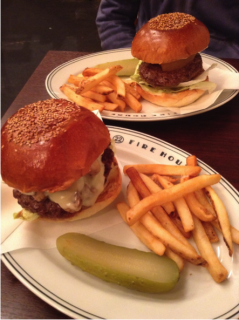 Language
It is recommended that students learn a bit of Japanese before coming to Japan as many people do not speak foreign languages well and not all areas / places are foreigner friendly.
UTokyo offers many ways for students to improve Japanese after arrival. The Centre for Japanese Language Education (http://www.nkc.u-tokyo.ac.jp/index_e.html) offers general and intensive course for students at all levels of Japanese proficiency. There are also language exchange and language partner programs that enrolled students can join.