Two students in IPADS Master's program received a diploma at 2017 Spring Diploma Presentation/Graduate Commencement Ceremony in the University of Tokyo on 22 March.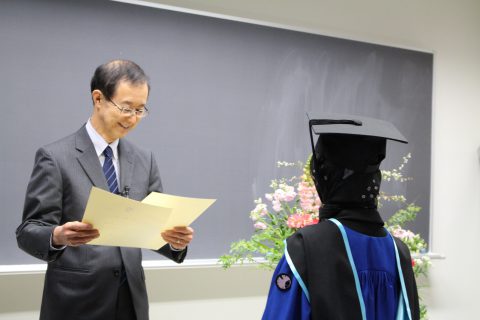 The photo above was taken during commencement in the Department of Global Agricultural Sciences on Thursday and shows that Shogufa Popal, one of two graduates of the IPADS receives her diploma from the Course Chief and IPADS Director Kensuke OKADA.
Graduate commencement at UTokyo is comprised of two components: the ceremonial Commencement exercises where all university graduate degrees are formally conferred en masse at Yasuda Auditorium in Hongo Campus, and separate events at each student's graduate school/department.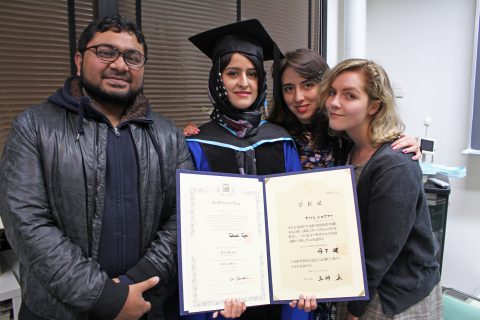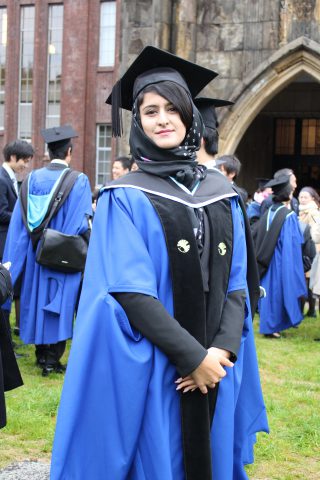 Congratulations again to Shogufa Popal and Xilin Zhang!
(Photos taken by Jordan, IPADS D1)