IPADS Professor, specialist of Soil Science shares his expertise on Radioactive Cecium dynamics in forests in a commemorative blog article for

Soil Science Society of America

dedicated for 10th anniversary of the Great Earthquake in Tohoku and Fukushima nuclear disaster.

"Proper forests management is necessary to prevent Cecium movement provoked by eroded soil from forests into other non-forested area in Fukushima"
Japan marked the 10th anniversary of the Great Earthquake in Tohoku and Fukushima nuclear disaster in March 11, 2021. Despite the decontamination efforts led by the government in the areas affected by meltdown of Fukushima Daiichi Nuclear Power Plant 10 years ago, radoiactive cecium was scattered from the power plant, deposited on forested areas and still remains as a concern for full recovery of Fukushima.
Dr. Taku NISHIMURA in Laboratory of Soil Physics and Soil Hydrology, Department of Biological and Environmental Engineering of Graduate School of Agricultural and Life Sciences shared his expertise on migration mechanism of radioactive cecium in forests based on his research in Fukushima on a blog article posted on March 1st, 2021 for "Soils Matter, Get the Scoop!" by the Soil Science Society of America (SSSA), an international scientific and professional society with its headquarters in Madison, WI.
In the article, he explained the majority of forested areas in Fukushima where cecium has been deposited by meltdown of Fukushima Nuclear Power Plant, has not yet been decontaminated. Cecium can be kept and circulated in forests in a natural and closed loop created by tree roots and fallen leaves in the soil. However, the same system is not fully functioning in planted forests which account for 65% of the forested areas in Fukushima.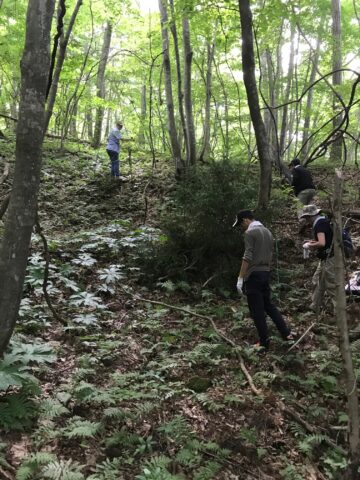 Air dose monitoring at a forest in the catchment of the monitoring river,
Forest in Iitate, Fukushima
(July 2018)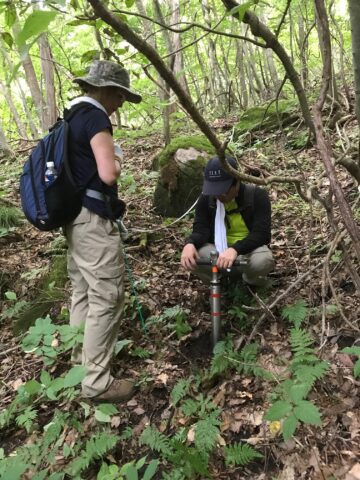 Dr. Nishimura conducting soil sampling to assess radioactive materials
deposited on soil in forests in the catchment area of monitoring rivers
Forest in Iitate, Fukushima
(July 2018)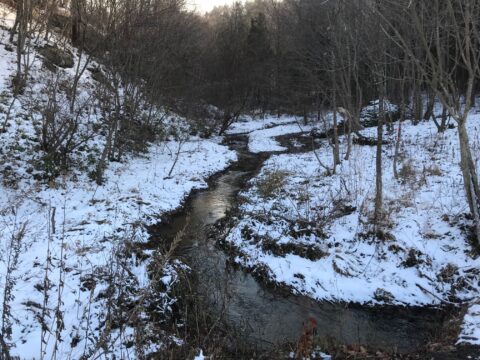 View of the upstream river from the observation point in Iitate, Fukushima
(December 2017)
"These forests can be a source of eroded soil if not managed properly – and that soil could contaminate other areas of Fukushima."
As per Dr. Nishimura, most of those forests have being untouched by landowners since the accident of nuclear power plant in 2011 and have a risk for erosion which can expose cecium out of forests.
"Lack of proper management could cause an incomplete canopy as well as degraded forest floor conditions and an enlarged risk of soil erosion."
Dr. Nishimura has been conducting both field research in Fukushima and simultaneous experiments in a laboratory on radioactive cesium dynamics in forest soils and published journal articles as well as presented his research in scientific conferences.
Related publications:
Tatsuno, T., S. Hamamoto, N. Nihei and T. Nishimura, Effects of the dissolved organic matter on Cs transport in the weathered granite soil, Journal of Environmental Management, 254, doi.org/10.1016/j.jenvman.2019.109785 (2020)
https://www.sciencedirect.com/science/article/pii/S0301479719315038
Saito, M., K. Osawa, T. Nishimura and H. Matsui, Evaluation of Radiocesium Dynamics Accompanying Soil Erosion in Iitate, Fukushima, Lecture Meeting, THE JAPANESE SOCIETY OF IRRIGATION, DRAINAGE AND RURAL ENGINEERING, Kyoto, Japan (2018)
LINKS:
Professor Taku NISHIMURA profile ◆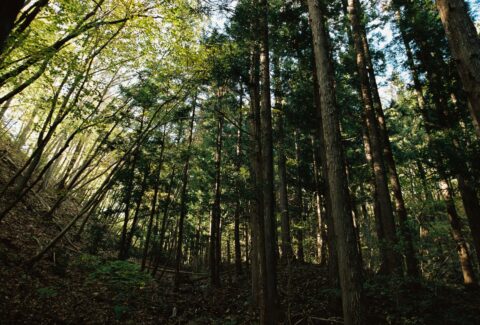 Photo by Deon van Zyl on Unsplash